Posted by Thomas Nephew on October 20th, 2002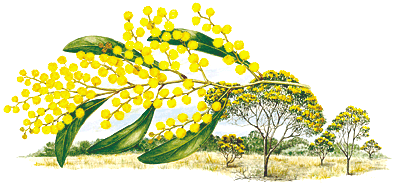 MEMORIAL SERVICE IN WASHINGTON, DC

A Memorial Service to commemorate the large number of Australians who lost their lives in the bombing attacks in Bali on Saturday 12 October will be held in Washington, DC.

The Memorial Service will be held at the National Cathedral, Massachusetts & Wisconsin Avenues NW, Washington DC, at 11.00 am on Thursday 24 October 2002.
The image is of wattle, the floral emblem of Australia. The Australian prime minister asked that people wear it today in remembrance of the victims of the Bali attack.